Home of STARTUP
salz21 opens a stage for startups and innovators with special potential - In addition to female investing, various forms of pitches and panels for startups will again be on the program. Stay tuned!
A pinch ...
We talked to entrepreneur and investor Conny Hoerl* and wanted to know what she recommends to budding entrepreneurs!
* in german language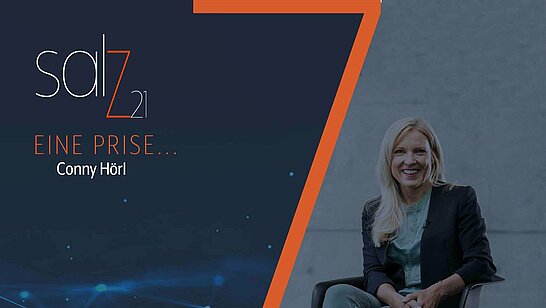 A pinch ...
Niki Futter* explains how a successful family business becomes an information service provider and why it is essential to gain experiences outside the family business.
* in german language