Home of STARTUP
5 startups, 5 minutes - one stage: At the Home of Startups, the spotlights are on the entrepreneurs of tomorrow. As part of salz21, five startups have the opportunity to present their own company in five minutes in two runs. Afterwards, they will be available to answer questions from the audience. Questions can be answered with LED wristbands. The highlight: A panel of experts, consisting of top-class entrepreneurs and specialists, will be available to the startups for 20 minutes for a professional exchange on the topic of people | technology | future.
A pinch ...
We talked to entrepreneur and investor Conny Hoerl* and wanted to know what she recommends to budding entrepreneurs!
* in german language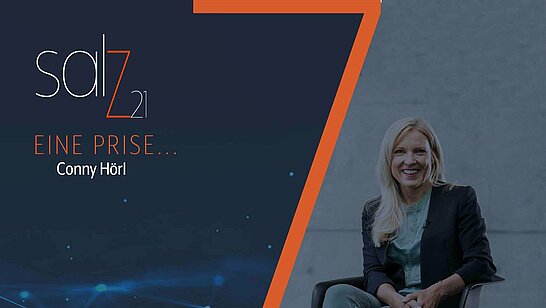 A pinch ...
Niki Futter* explains how a successful family business becomes an information service provider and why it is essential to gain experiences outside the family business.
* in german language