Home of TALENTS
Be excited: there are a variety of innovative and unique workshops and networking opportunities on the agenda.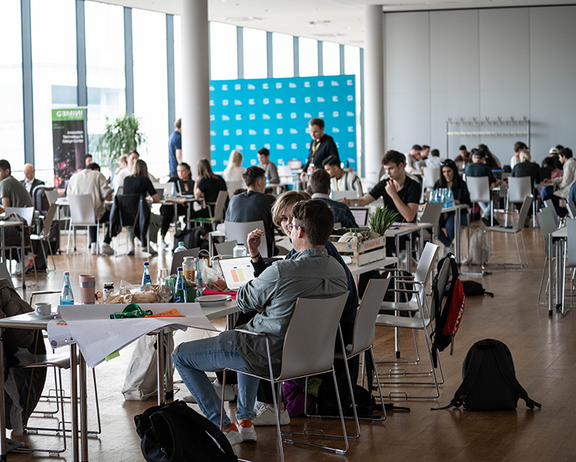 Innovation Days
The goal of the Innovation Sprint is to find an intensive, creative output on real business problems within 48 hours. Participants from the fields of business, design and technology contribute their specific knowledge and are supported as a team by experienced coaches in the development of new ideas and solutions.
In this context, the innovation character, the intended problem solution, the concept development and the realization potential are essential for the elaboration of an idea. The focus here is on a hands-on mentality, because the Innovation Days offer the opportunity to apply the knowledge gained during the studies in an inspiring setting.
After the 2 days, each team presents its elaborated idea on the chosen entrepreneurial problem and its possible implementation. A jury will award a prize to the winning team.
Key data for the event at salz21:
Date: March 15-16, 2023 (as well as virtual preparation in early March).
Venue: Salzburg Exhibition Center
Topic: Innovation and sustainable circular economy
Attending companies:
Egger Holzverarbeitung GmbH
Miele Werk Bürmoos GmbH
Pfeifer Holding GmbH
Porsche Holding GmbH
Salzburg Wohnbau GmbH